James McNally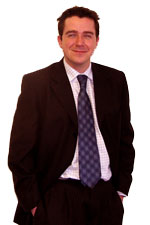 James heads up our personal injury department. He joined us in 2001, qualifying as a solicitor in 2004. He specialises in head injury at work claims, an area in which he has achieved a number of notable successes. He is also experienced in the niche field of injuries caused by animals, being recently invited to attend Parliament to offer recommendations to MPs on changes to the law.
In 2007 James was awarded Young Solicitor of the Year by his local Law Society. James has also had the honour of being named as 'Pro-Bono Hero' by the Attorney General for his work offering free legal advice to people most in need.
Oliver Thorne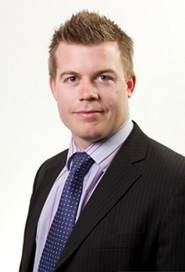 Oliver handles the head injury team's medical negligence cases.
In recent years he has been involved in a number of multi million pound settlements and estimates that he has helped recover in excess of £15m for clients that have suffered brain injuries.
Oliver has worked with some of the country's leading medical experts and barristers in this complicated area of law. His attention to detail and wealth of experience in these cases means he achieves maximum settlements for his clients. He is aware of the importance of making life easier for those who have suffered brain injuries and has assisted families in renovating their existing houses or moving to alternative properties that will be better suited to their needs. Oliver has also put in place care regimes for families who require assistance as well as ensuring his clients get the latest technology to make their lives easier. In addition Oliver has experience of assisting families after the settlement of their legal cases, helpling to set up trusts and being involved with Deputyship issues.
Some of his recent brain injury cases include:
£6.5m settlement for a teenager from Bridgend

£5.5m settlement for a young boy from South Wales

£4.5m settlement for a girl in Dorset

Securing an admission of liability for a young girl in North Devon